Last weekend, 17 - 19 November, Visual Contracts helped facilitate the Legal Hackaton of Instituto Innovación Legal in Madrid from a legal design perspective. It was an intense, fun and productive weekend with some great outcomes.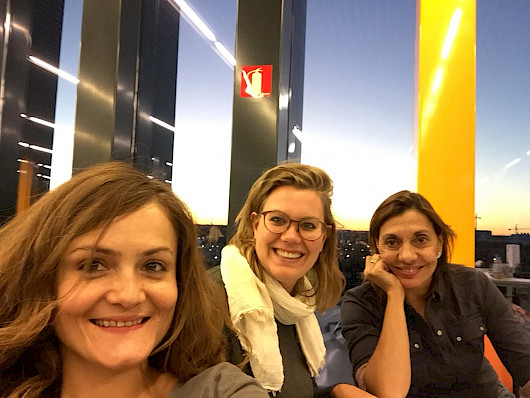 On Friday we had an introduction of Instituto Innovación Legal on the rules of #HackTheJustice, Everis on strategy and business development and Visual Contracts on some hands-on legal design skills.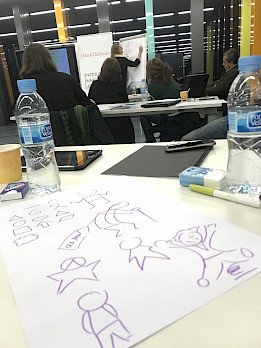 With this crash course in visual thinking 6 teams (30 people) were facilitated in a creative problem solving mindset to work on innovative solutions to end gender violence, facilitate pro bono legal work, guide people in the legal issues they encounter in daily life, help people claim their refunds in commercial settings, help lawyers find a faster and more secure advice to their clients and support businesses in the legal aspects that occur when exporting products.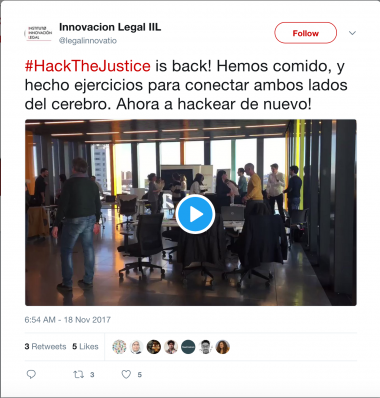 During all the hard work, on Saturday after lunch break we did an energizer to optimize the flow between right brain and left brain thinking, an important skill that is very necessary in legal design thinking
Three grants of €1000 were provided by Thomson Reuters, KPMG and Everis. The winning projects were
'En Turno', an application addressed to Bar Associations that allows to fully manage the shift of office to facilitate communication between the corresponding College and the lawyer, and lawyers to communicate with each other.
'Quiererte V!VA', an application to fight against gender violence, with panic button, identification of the nearest places where to go to ask for help, etc. The tool will allow victims to generate evidence.
'BotMySelf', a technological solution to help improve the communication between e-commerce and consumers through chatbots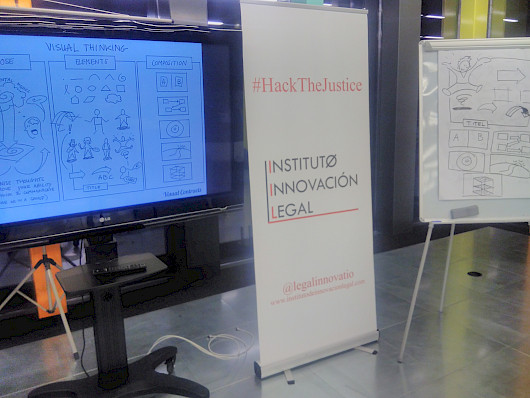 Thanks a lot to María Jesús González Espejo and Laura Fauqueur of Instituto Innovación Legal for organizing the #HackTheJustice Hackaton and inviting me to enrich it with some legal design thinking!
Lieke Beelen,
Founder Visual Contracts