Join us during the innovating justice forum
Next week, Visual Contracts will be attending the Innovating Justice Forum, the only event in the world that brings together innovator, leaders of the justice sector, judges, lawyers, investors an entrepreneurs on making justice more user-friendly. We are happy to announce that we are hosting a free working session on Legal Design Thinking. And we are hoping to meet you there next week!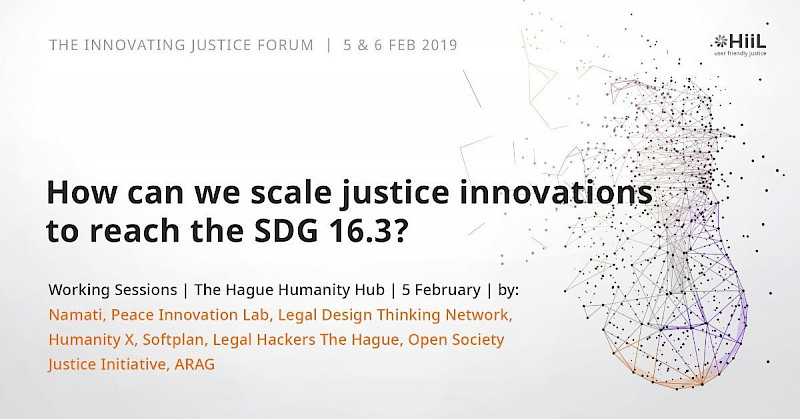 Why?
1 billion new justice problems arise worldwide every year,
more than 60% of them are not resolved,
30% of the people don't feel empowered enough to take action.

Something needs to change.

Innovation on Justice is needed, on scale!

Be a part of the movement. Innovating justice starts with you because the justice system is more than just court procedures. It's about human relationships. Share your passion for justice with us at the Innovating Justice Forum 2019 – a global scale event that brings together innovators, leaders of the justice sector, and entrepreneurs united to make justice more accessible, inclusive, and user-friendly.
Legal Design Thinking Session
New ways of working are needed to use the possibilities of law and the abilities of the people to increase access of law for citizens. By engaging different stakeholders and involving citizens to explore new perspectives and using an incremental ask-think-test process the impact and rate of innovation are increased. In this session you will learn about process of legal design thinking, how to use the different principles and get an explanation of four different cases. Together we will take a first step in legal design thinking by developing a new concept for SCG 16.3 with the help of one of our Legal Concepting templates.
The working session will be hosted by Bram from the Legal Design Thinking Network. The Legal Design Thinking Network is a spin-off from Visual Contracts to cooperate with like-minded people to get Legal Design Thinking commonly known.

Join our session
You can join our session for free on Tuesday February 5 from 14:30 - 15:30 hrs at the Humanity Hub in The Hague.
Want to join the whole forum (which we highly recommend)?Buy you tickets online and us our code 'DesignforJustice' to get 10 euro discount.