How to create buy-in for your legal design project?
Introducing Visual Contracts NEW FREE Package Offer
Are you the one sole legal design enthusiast within your company? And do you want to get your legal design project off the ground but don't know where to start?
At Visual Contracts we recognize that often when we sell to people, we are not directly talking to the decision makers, but rather legal/contract design enthusiasts who are pioneers within their company. We understand the challenge of getting the rest of the business team on the same page regarding legal/contract design, so we are introducing our new 'Create Buy-In' package in pursuit of guiding companies to implement legal design.
You will get insights on our approach on how to get your leadership or team on board, even if they know nothing of legal design (yet).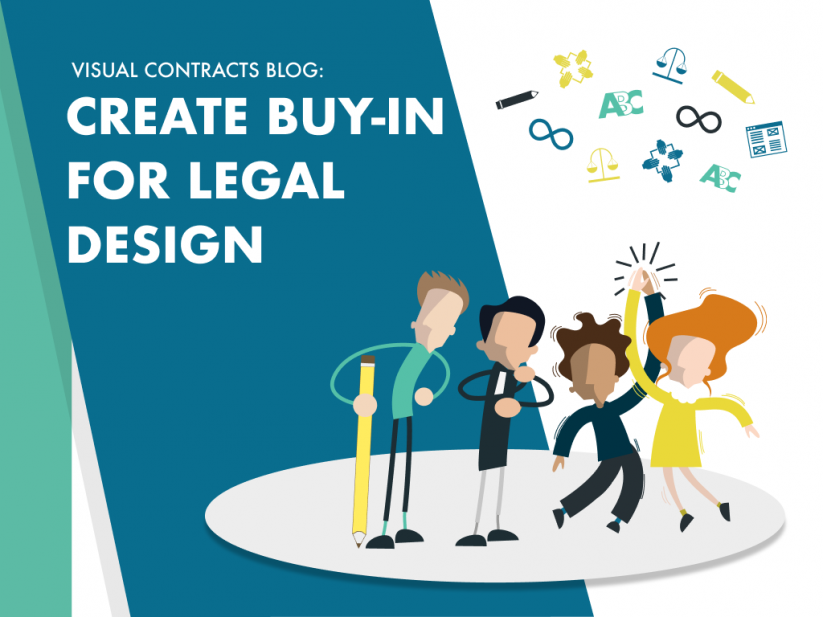 What the package entails;
1 overview with steps to create buy-in
Presentation material to create a lunch meeting around legal design (video's, slides, and inspiration)
Exercises for next steps with the ambassador's team (empathy map, stakeholder map, visual thinking overview)
Videos to explain the buy-in program
Overview of the steps on how to create buy-in
Interested?
Download the package here.